Classroom Norms
My Expectations-
We all need to be prepared for this school year that could be traditional, hybrid or online learning. I do my best to provide a positive engaging learning environment for all students in all seven courses I teach.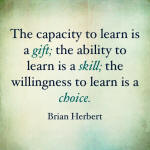 Classroom Norms
We will use Blackboard Learn in each course and other resources as it relates to each class.(There is a resource page for each course.)
Be prepared and bring your computer, headphones/earbuds, textbook and supplies to each class.
Technology Norms for students
Zoom sessions

Attendance will be taken

Video must be on and mute will be used.

We will use break out rooms, timers and participant engagement will be evaluated.

In Class sessions
Engagement Norms for all learning environments
Cooperative Learning- In each of my classes there will be times when group work will help students with a lesson.
Group roles- depending on the group you may have one or more roles

leader

recorder

time keeper

presenter

Pair-share

Pair-programming (computer science), debugging, level choices, mini-projects
Home | Physics | 7th Grade | Spanish | ECS/MM | 8th Grade | Yearbook | NHS | About Me | Classroom Norms